#1: To get started you need to register with Podchaser, You can do this by going to (https://www.podchaser.com/)then click the Register button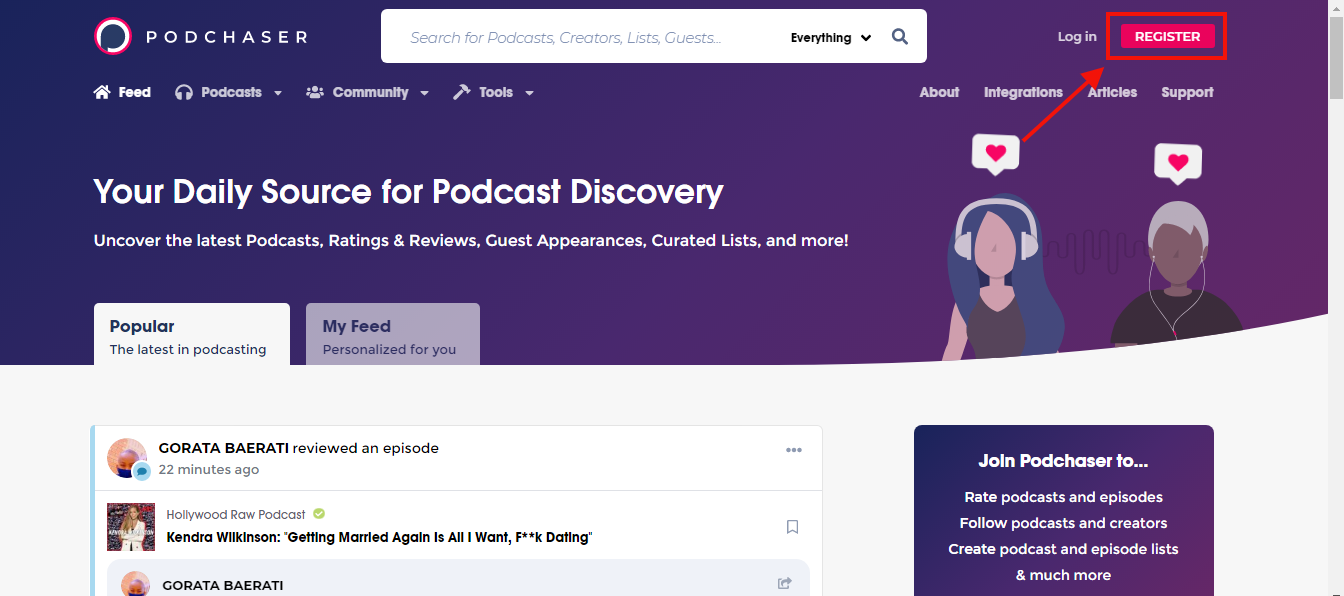 #2: Enter your preferred Email, then proceed filling the following user credentials.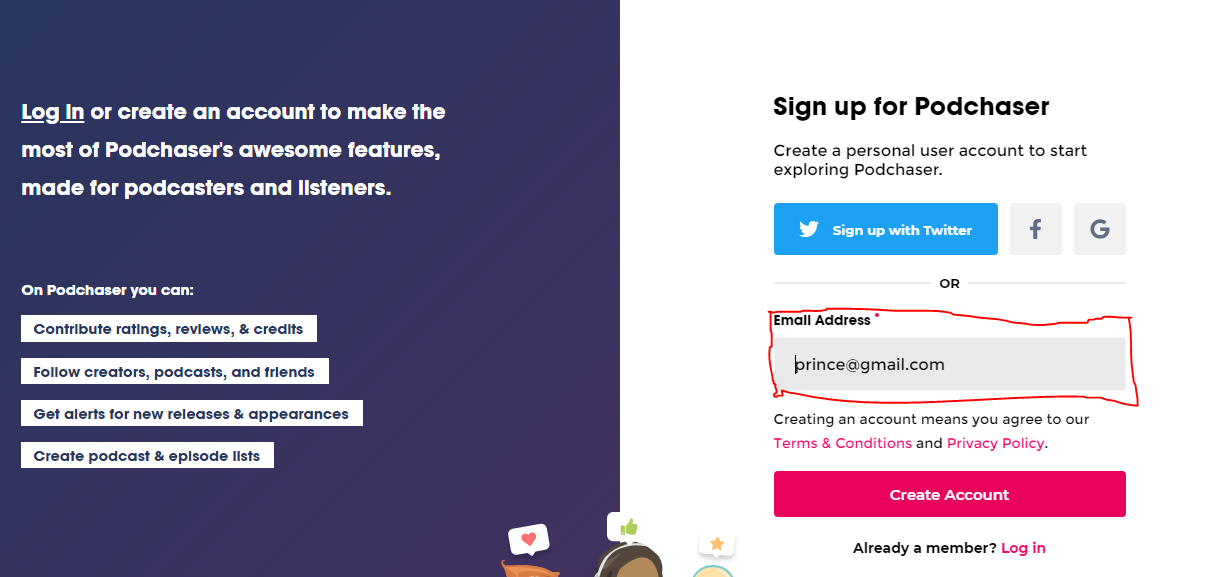 #3: When logged in, You can add your podcast to the site's database by going to your profile settings, a drop down will appear, then select + add a Podcast. 

#4: Copy and paste your RSS feed link in the space provided. Click here to see how you can get your RSS Feed.(in step 2)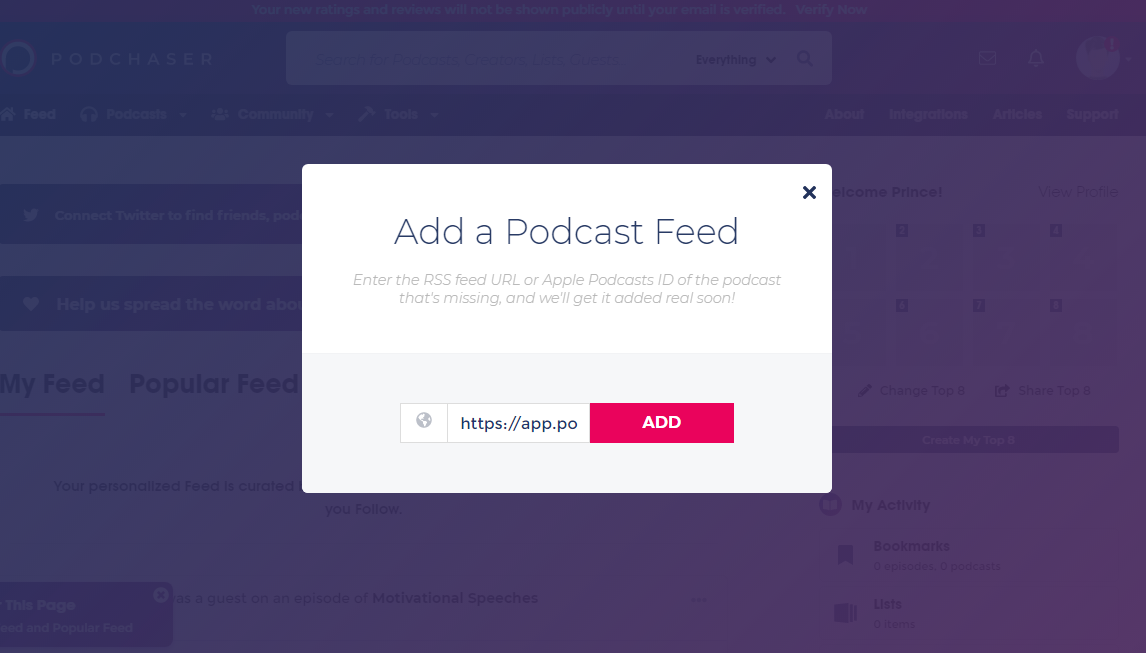 >> After you give Podchaser your RSS link, your podcast will be submitted, Wait for the next couple of hours, when your RSSfeed is confirmed, you'll be sent an email once it's available.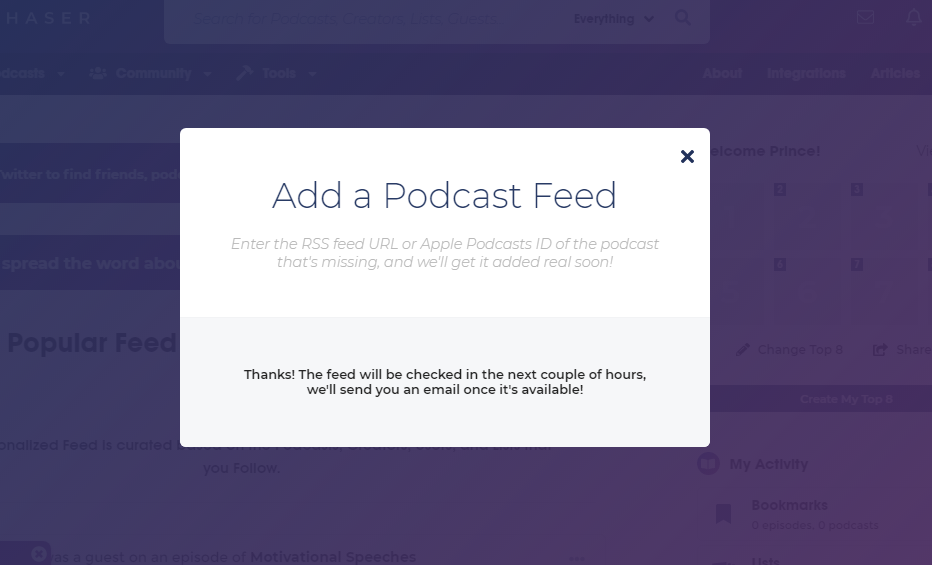 And that's it for this tutorial…