To get started create an account with Spotify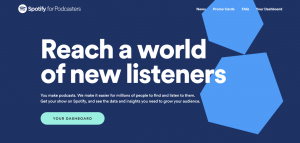 Step 1: When loged in, scroll down and click on Get Started
Step 2: Here you are reqired to copy and paste your RSS Feed. You can do this by going to the Podkastr software, click on Podcast Episodes , select and hover around your preferred Podcast Episode,click on the "Publis options" icon, a drop down will appear then copy your RSS Feed.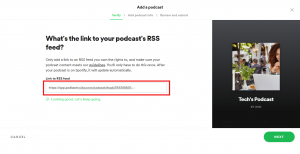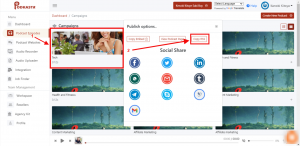 Step 3: When done Click on send
Step 4: Spotify will send you an 8-digit code to confirm ownership of your podcast.
Here you are required to enter the verification code sent to the mail you used in creating your podcast.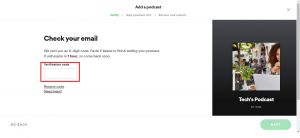 Copy the code from the verification email into the field and press Next.
Step 5: Fill out details about your podcast,
Spotify uses this information to help listeners find your content in searches.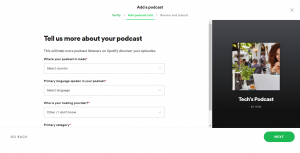 Once you fill out your primary category using the dropdown menu, you can pick up to three sub-categories that describe your podcast's genre.Then click on next
Step 6: Review your podcast's information for accuracy and click Submit.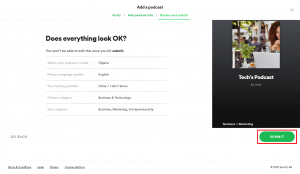 Step 7: Nice we've got your Podcast. Spotify typically approves new podcasts within 24 hours.
The directory does not tell you when your podcast is listed, though, so keep an eye on Spotify podcast listings.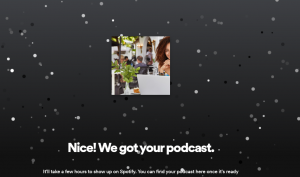 Reach out to Spotify support if your podcast hasn't been approved or rejected in a few days.
Once you're approved, your new episodes will automatically show up in Spotify's listings after you publish them to your podcast host!
And that's it for this tutorial…