#1: To get started you'll need an account to submit your Show, so if you don't have one, start by visiting https://player.fm and signing up for an account.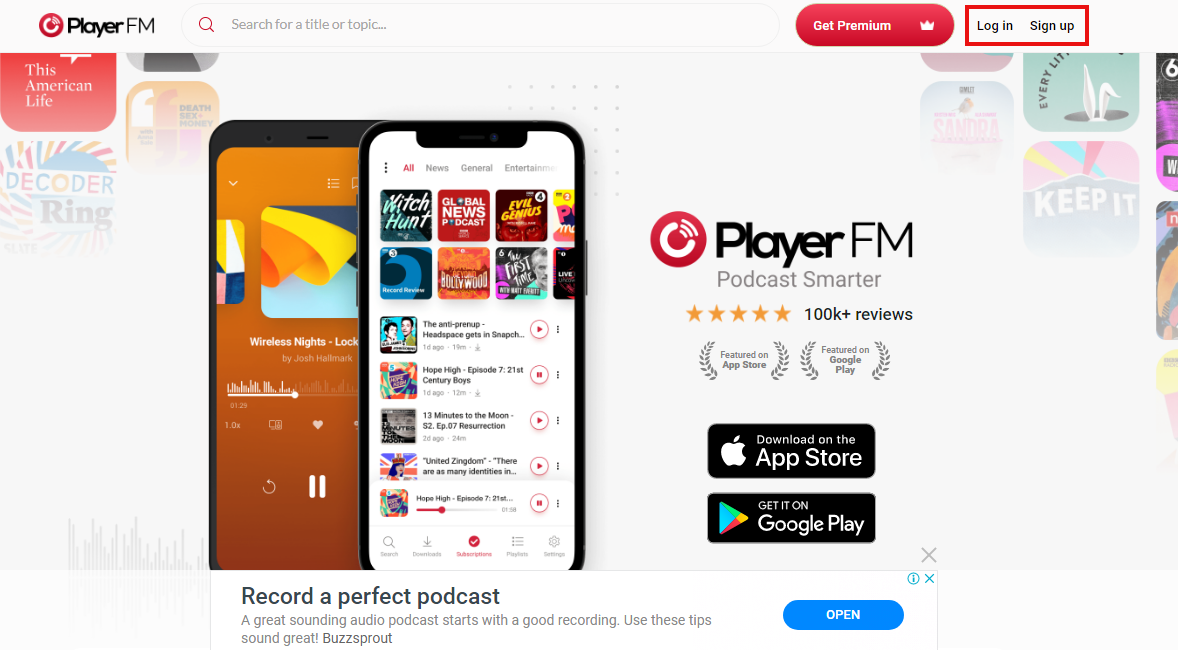 #2: Once logged in, visit the Feed Importer page at https://player.fm/importer/feed
There you'll be prompted to enter your RSS feed. Click here to see how you can get your RSS Feed.(in step 2)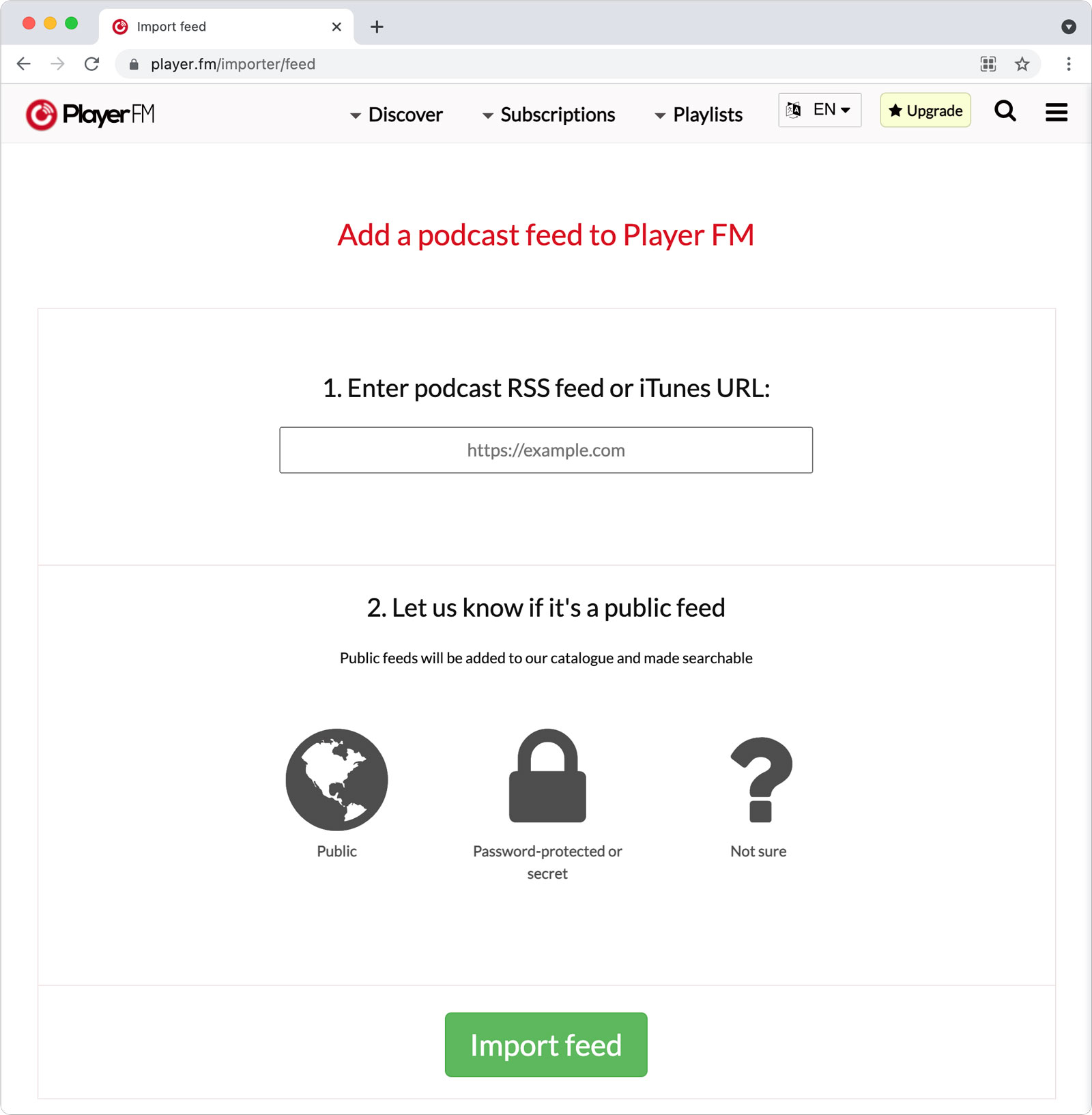 Enter your RSS feed, choose "Public" for your feed type and click on the "Import feed" button and you're all set!
That's it for this tutorial…