#1: To get started head on to Apple PodcastsConnect. Inpute your Apple ID and password. If you dont have an Apple ID head on to appleid.apple.com to create one.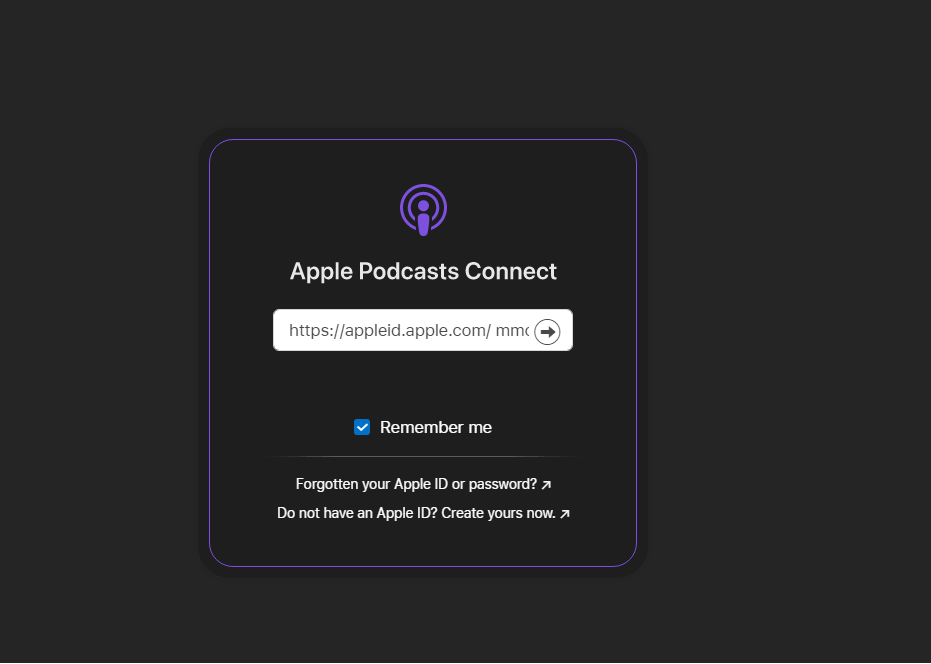 #2: When you are logged in Click on the plus icon and select New Show.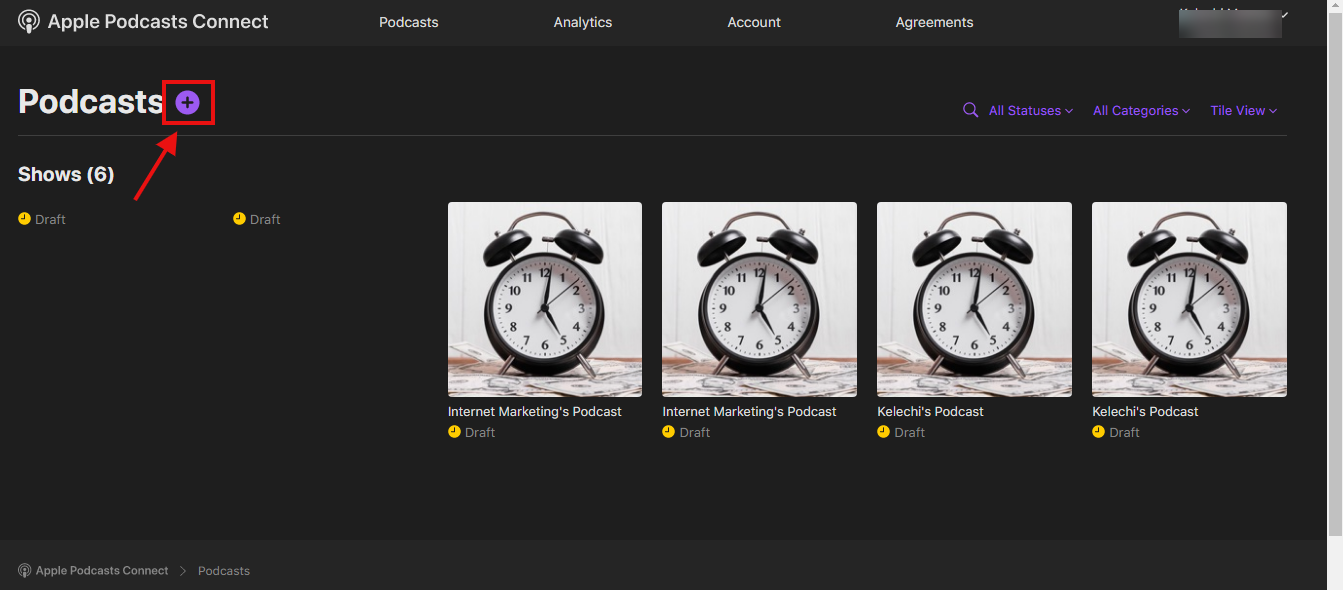 #3: Select Add a show with an RSS feed and click Next.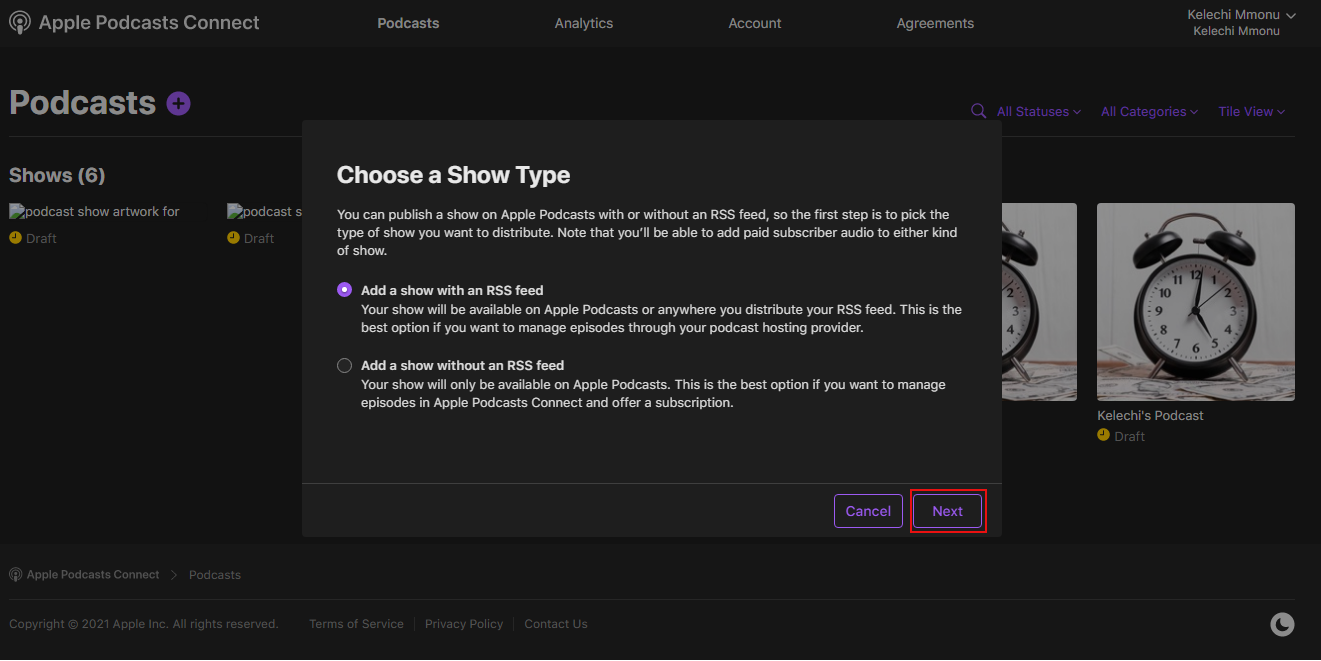 #4: Paste your RSS Feed URL from click Add. Click here to see how you can get your RSS Feed.(in step 2)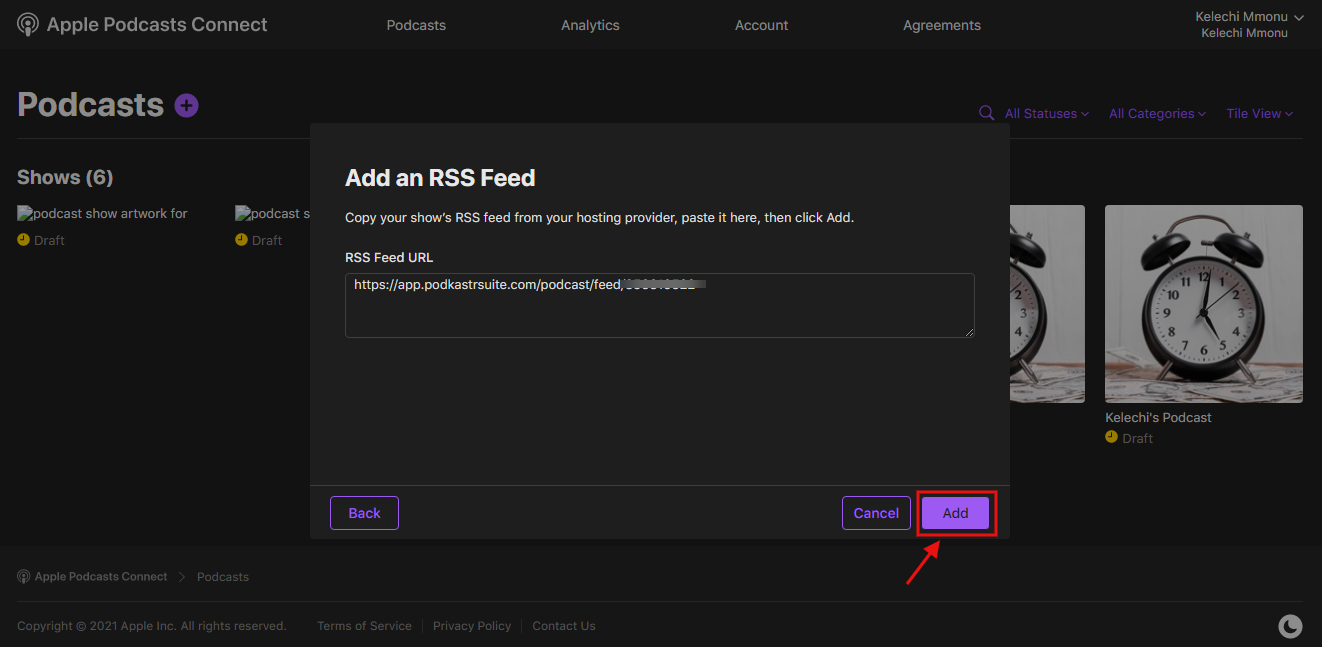 #5: Complete the Content Rights and Show Contact sections and click Save.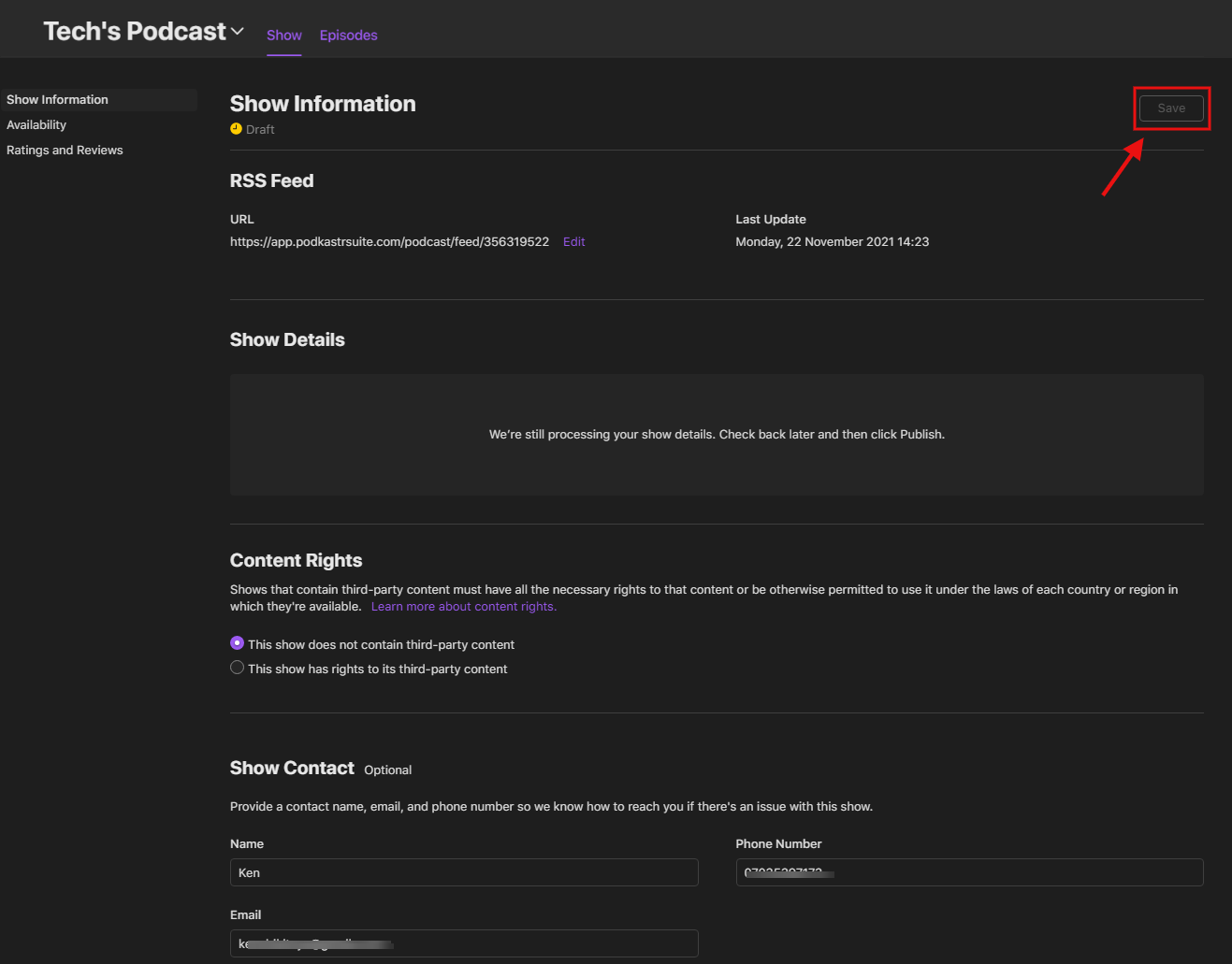 Wait about 10 minutes for Apple to process and validate your show.
Click Submit for Review in the top right to complete your podcast submission.