#1: To get started head on toSheqonomi.com. Select SUBMIT FEED. Scroll down and click on the "Let's Do This" button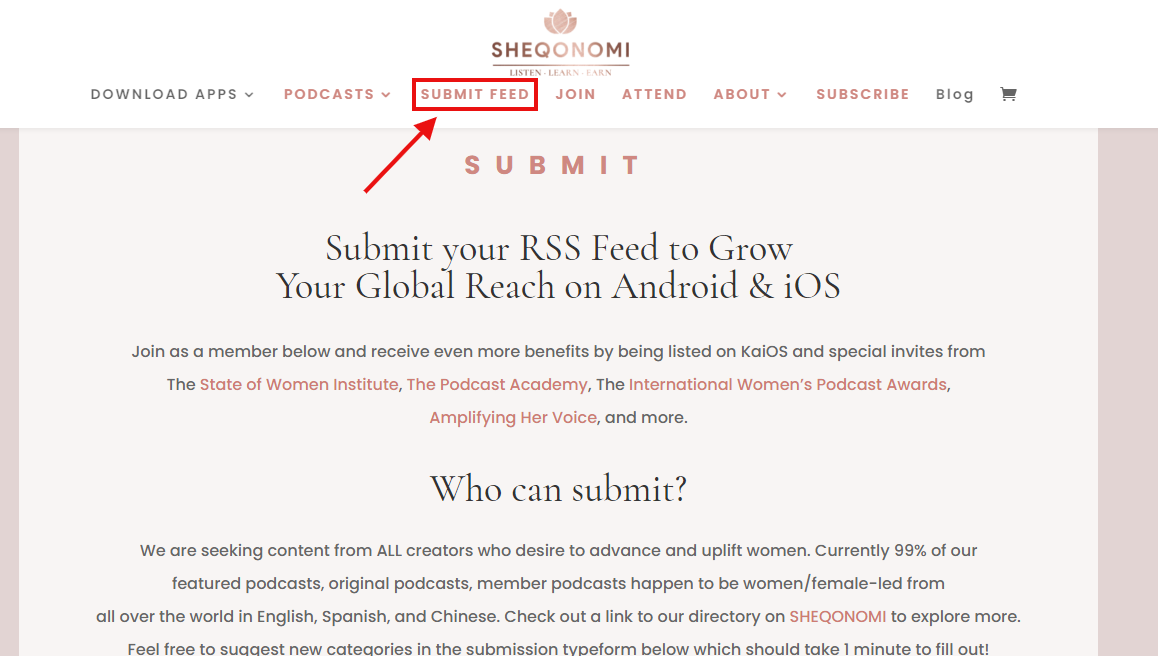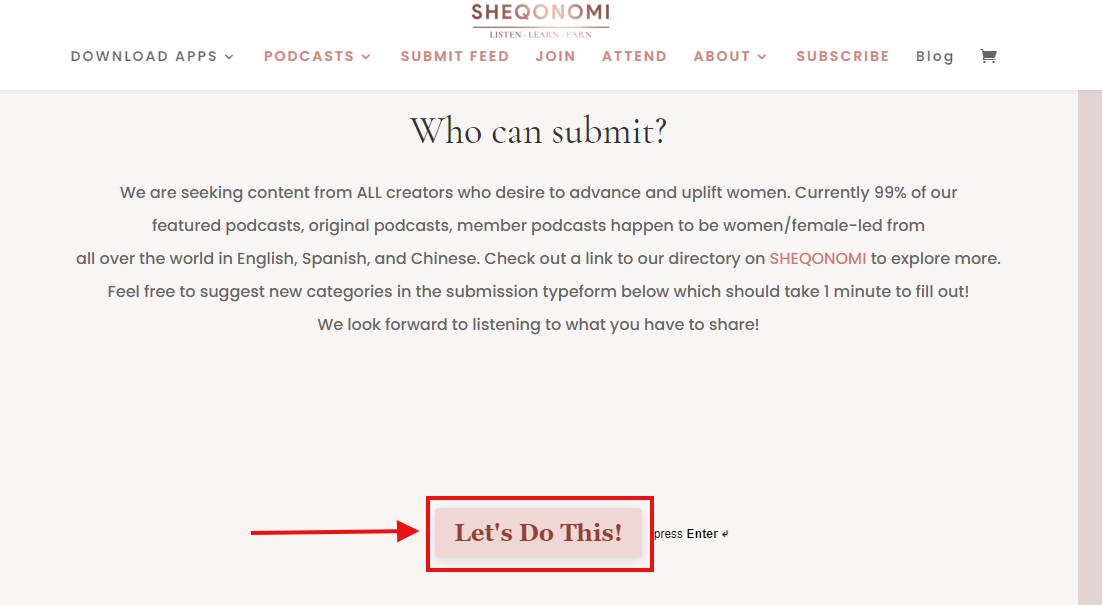 #2: Fill in the details of your Podcast.
Your Full name
Name of Podcast
Your RSS feed. Click here to see how you can get your RSS Feed.(in step 2)
Upload your Podcast Cover Art
Your preferred email address
Select the category for your Podcast
Agree to their terms and Condition. Then click on "Submit"
When done, head on to your mail. A confirmation message will be sent to you (Thanks so much for submitting your RSS! Our team will be loading your podcast and will reach out to notify you once it's complete!). When your is Uploaded on SHEQONOMI you'll be notified via your mail.
And that's it for this tutorial…