Note: To get started you must have an active Pandora account to submit your podcast. If you don't have one yet, go to ( ampplaybook.com/podcasts ) click the "Get Started" button and then click the "Register For Free" button to create one.
#1: copy and paste your RSS feed.
Pandora will use your RSS feed to bring in your current catalog of podcast episodes and keep your feed up to date.
#2: Fill in the details about your Podcast in the spaces provieded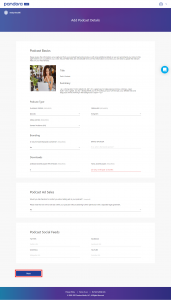 #3: Unlike most podcast directories, Pandora's team manually reviews each podcast submission to determine if it meets the internal criteria for their platform.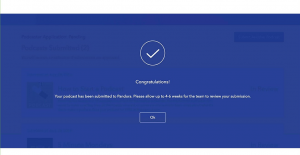 Once you've successfully submitted your podcast to Pandora, you can see the status of your submission. Pandora will contact you via email if your podcast is approved.
And thats it for this tutorial…