#1: To get started, go to Listen Notes. You can either sign in or go straight to paste your FSS feed. Click here to see how you can get your RSS Feed.(in step 2)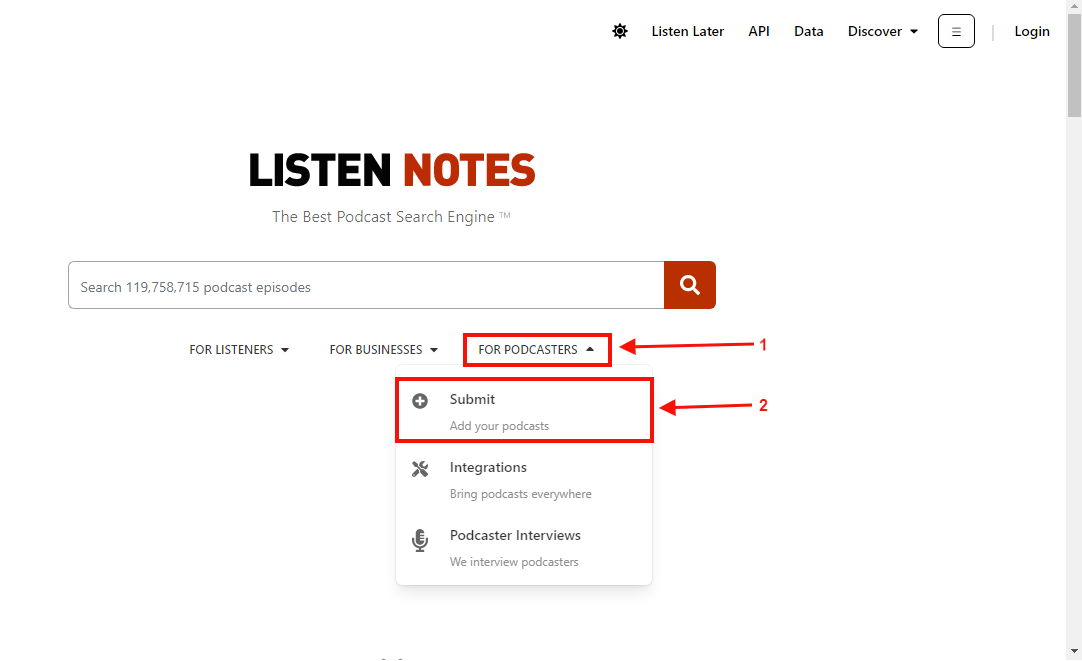 #2: Here you are required to paste your RSS feed, your preferred then click on Submit.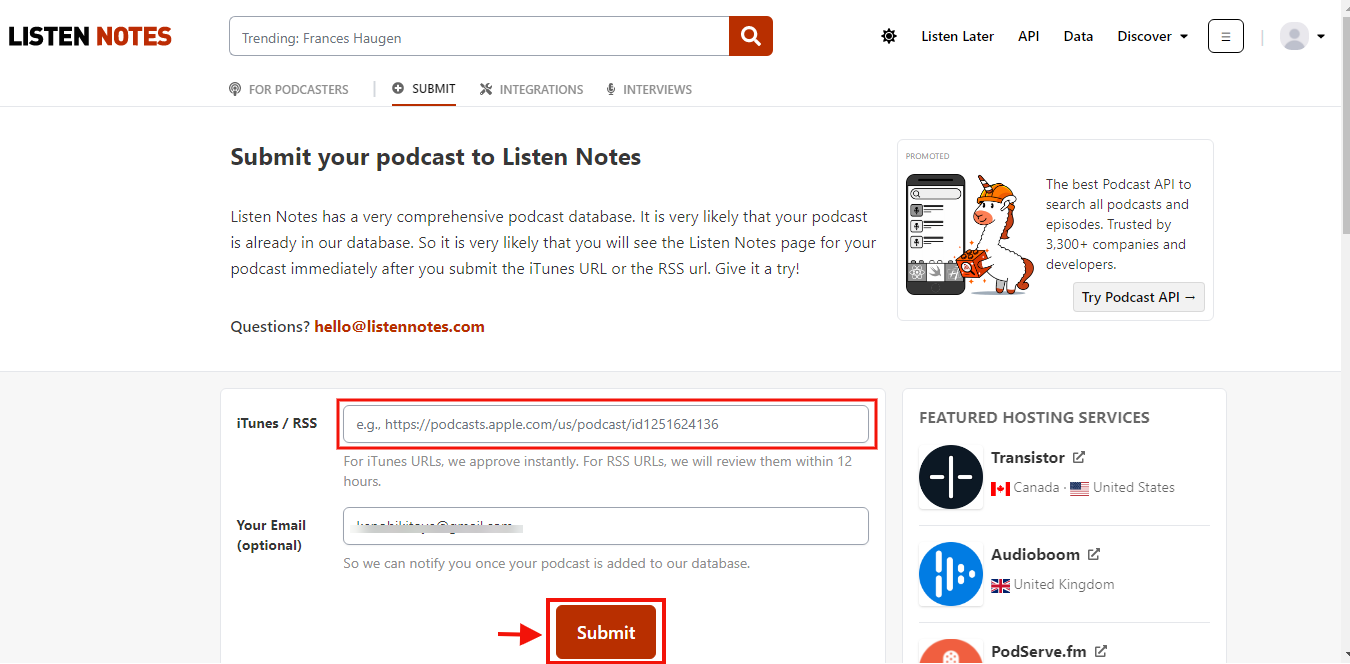 #3: Once you've submitted, you'll be notified via your email once your podcast is added to Listen Notes.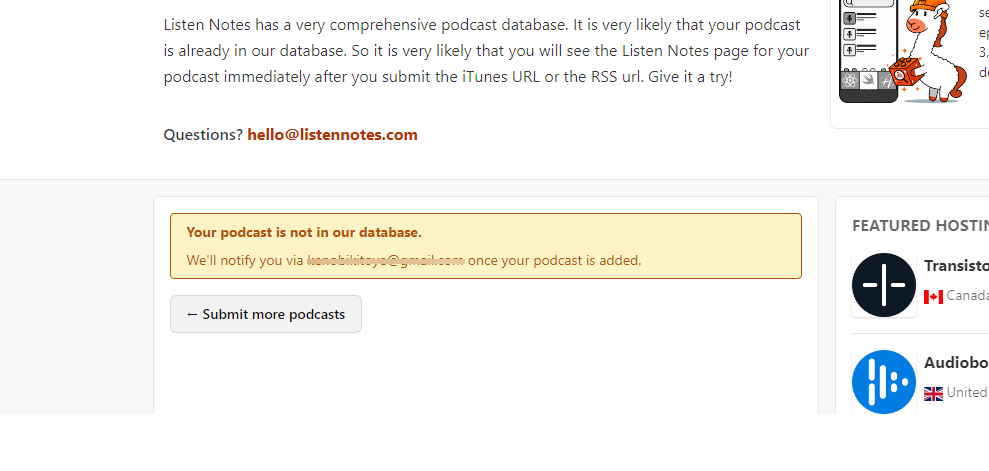 And thats it for this tutorial…