#1: Submit your RSS feed to Breaker
Visit: (https://www.breaker.audio/p/get_started) paste your RSS feed in the space providedand click on Connect.
Click here to see how you can get your RSS Feed.(in step 2)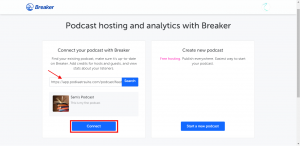 #2: An Email will be sent to you, click on send Email to Confirm.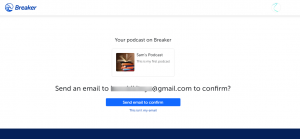 #3:Here you have your Breaker Podcast Dashboard.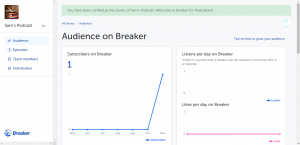 #4: Create a Breaker account with your preferred email and information.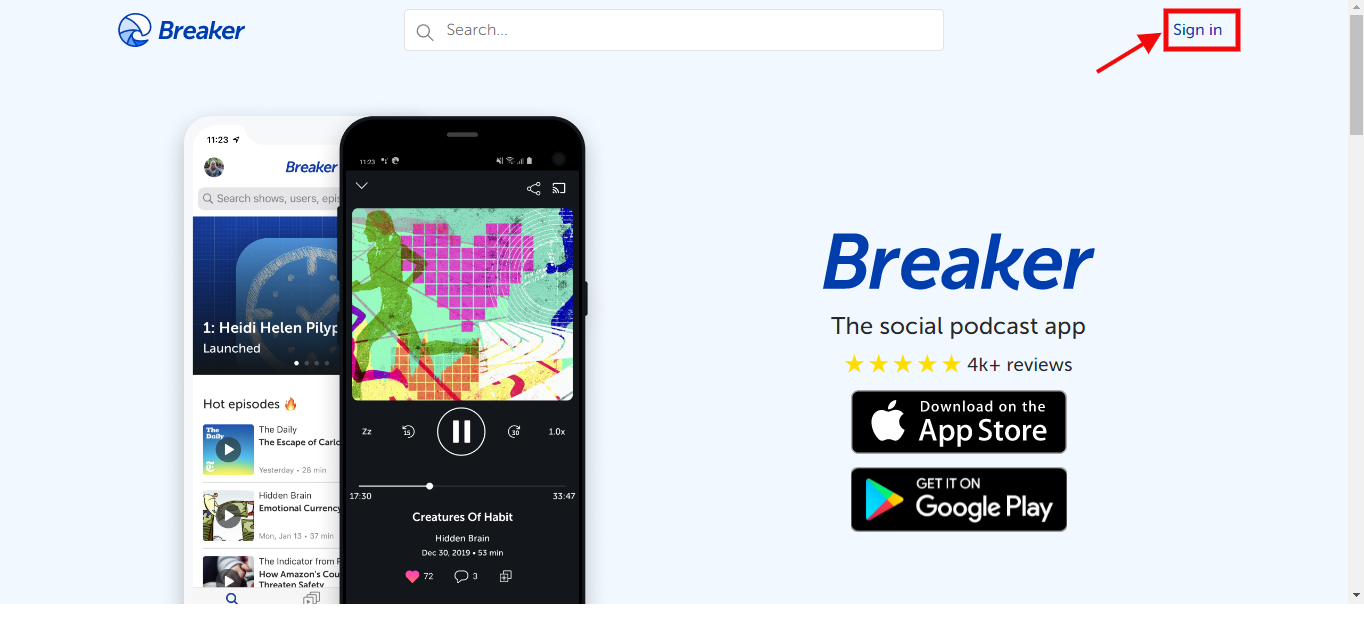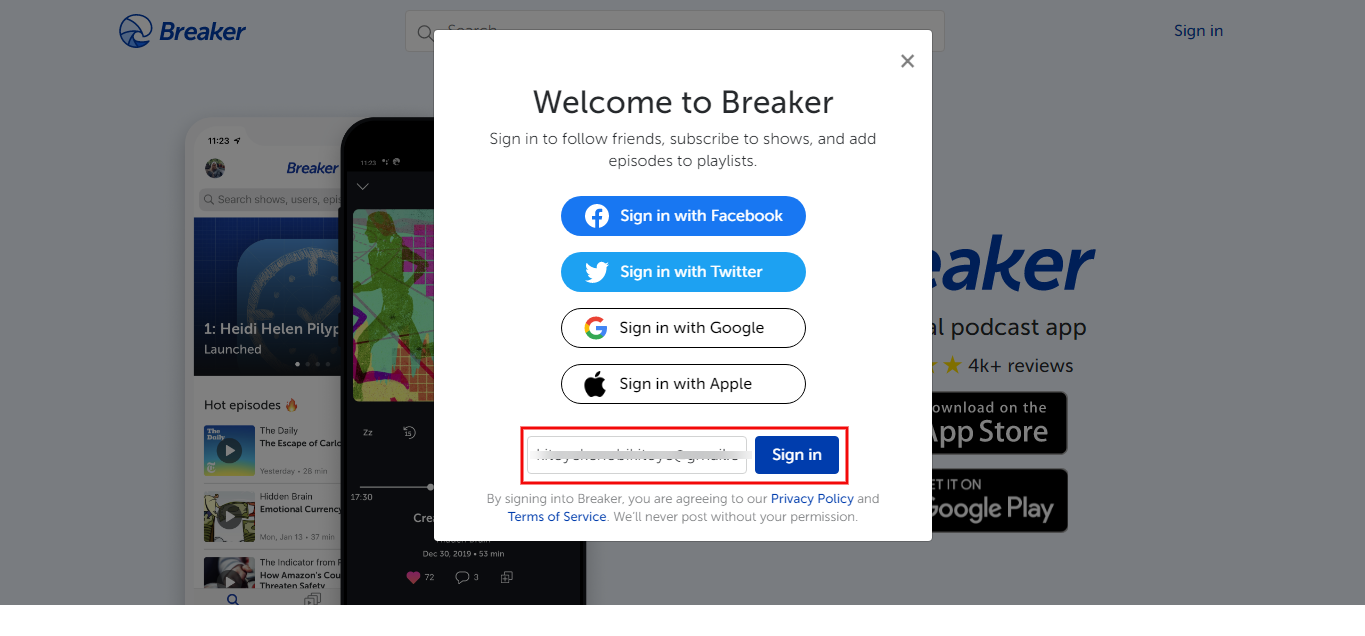 #5: Once your listing has been approved by Breaker you can search for your podcast on their platform.
Go to https://breaker.audio and head to the Search bar at the top of the webpage.
Input your podcast's name in the white box that appears.
Click on your podcast. You will be brought to your podcast page.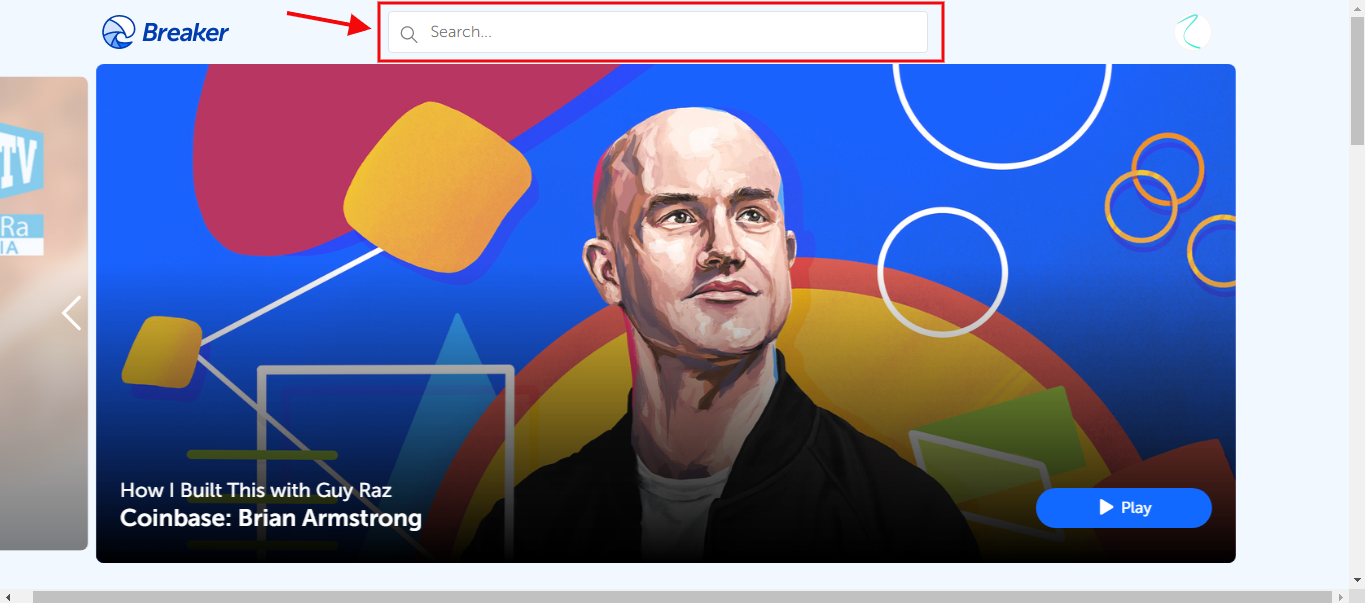 Here you have your Podcast page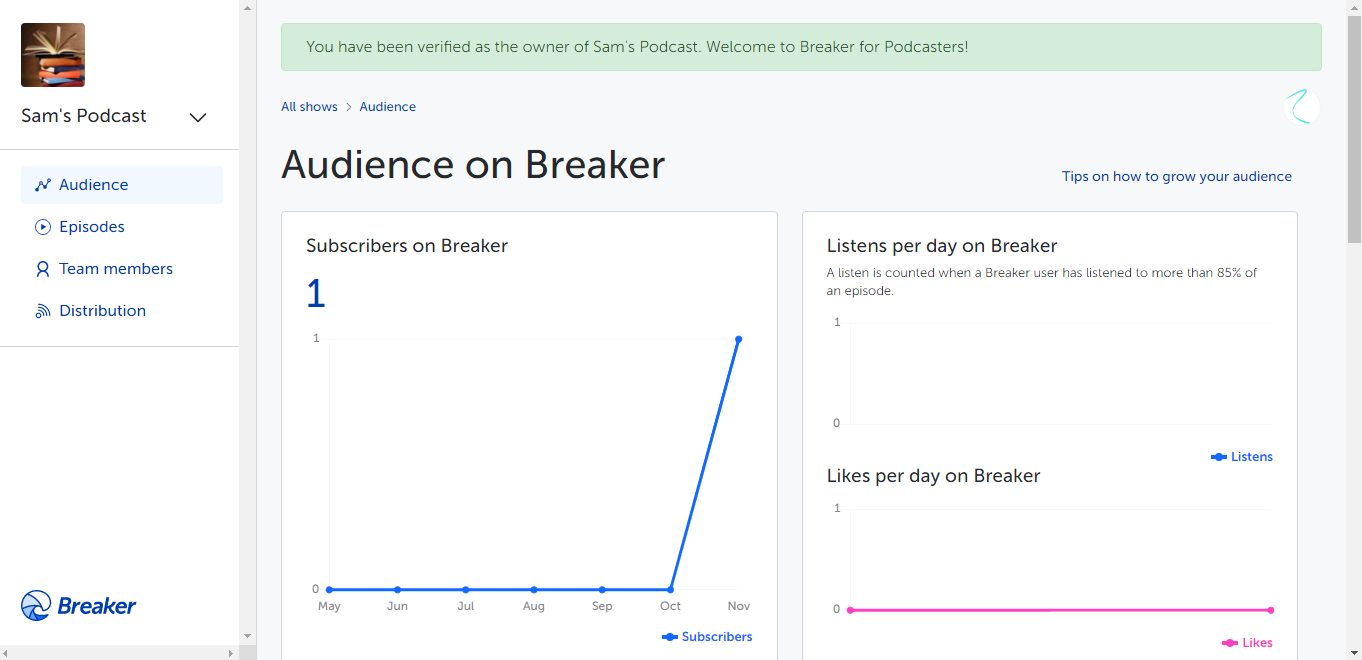 And that's it for this tutorial…