#1. Go to (Amazon Music's podcast submission) page and sign in with your regular Amazon login credentials. If you don't have an account, you can (create one for free)in a matter of seconds.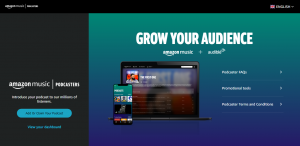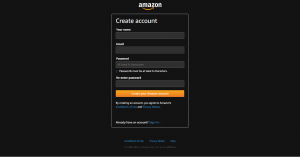 #2. Copy and paste your podcast's RSS feed URL , so that Amazon can identify your podcast.
Click here to see how you can get your RSS Feed.(in step 2)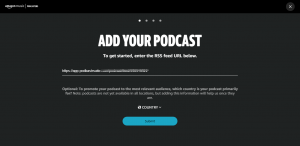 #3. Claim your podcast
Once Amazon Music finds your podcast, verify the Podcast as your own and agree to the terms and services. Click Confirm Email to prompt Amazon to send you an email to the address linked with your RSS feed (the email associated with your podcast hosting account).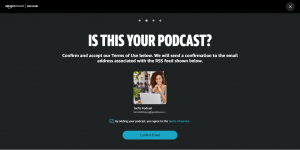 #4. Check for confirmation e-mail
Once you enter the confirmation code into Amazon Music, you're all set. If you want to submit more than one podcast, you can repeat steps one through four as many times as you wish!, Click on View Dashboard to preview your Dashboard.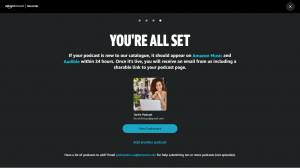 #5. Here you have your Podcast Dahboard listed in Amazon Music.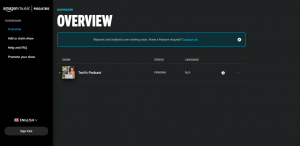 Your podcast can take up to 24 before it appears on Amazon Music and Audible; you can search for your content in the Amazon Music podcast app yourself to see if it appears in the results.
And that's it for this tutorial.