This tutorial will show you how to create Podcast using the Audio Recorder Engine.
Login to get started.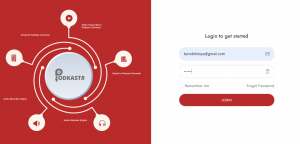 In your dash board click on Audio Recorder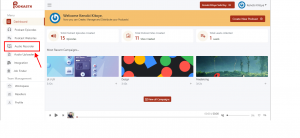 Click on Record to start recording your audio, Click on Stop to stop the Audio recorder.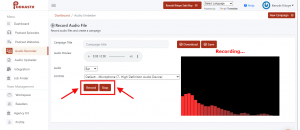 Click on the Play icon to preview your Audio.Then select preferred Audio device.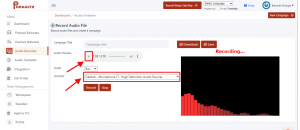 You can customize your Audio Recorder to either Bar, Wave or Circle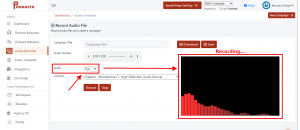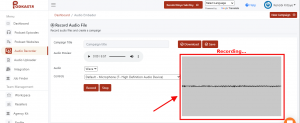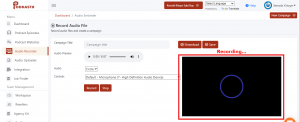 Click the "Download" button to download your Recorded Audio. Or
Click on the Save button to automatically save your Podcast inside the Podkastr Software.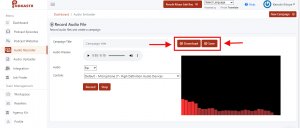 And that's it for this tutorial.